Working With Us for San Mateo Property Management
A Company for People | A Business About People
Bayside Management: Our Company
---
Founded in 1982 primarily as a residential property management firm in Marin, we have since expanded our level of services and expertise to include complete rental management.
Bayside Management handles single-family properties, multi-unit complexes, commercial properties, and homeowner associations.
Our expertise across the broad spectrum of property management and related services allows our clients and investors to focus on their core business while we concentrate on the management issues and maximizing their investment.
Our success and reputation has, and always will, be based on these core principles:
Honesty and Integrity in all dealings with property owners, residents, vendors and employees
"The Golden Rule" Tenet of treating property owners, residents, vendors and employees as we wish to be treated in all aspects of our dealings
Trust that we will do our very best to maximize the owner's investment portfolio, as well as promising residents, vendors, and employees that we will be fair, consistent, and treat you with respect and dignity
Jeff Hacker
Realtor / Broker
Dylan Motchar
Realtor / Property Manager / Leasing Agent
Joanelle Russell
Realtor / Property Manager / Leasing Agent / HOA Manager
Barbara Boyd
Office Manager
Mary Wiegmann
Realtor / Property Manager / Leasing Agent / Certified HOA Manager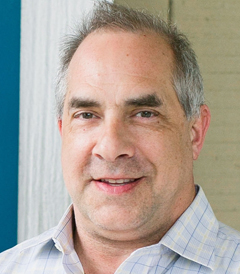 Joseph DeNoia
Business Development
Yvette Perrecag
Accounting Manager
Victoria Taylor
Operations Manager
Collette Counter
Property Mangaer
Justin Barton
Property Mangaer
Bayside Mgmt personnel are attentive and responsive to all of my needs and do an excellent job in managing my property in the Marin area. They know all the laws that relate to rented property and keep me informed. When I send them information I receive about my property they acknowledge receipt and advise me of any action taken. My manager is superb in doing her job for the company.
What People Are Saying About Us
If you'd like to learn more about our properties and what it's like to work with Bayside Management, get in touch. We'd be happy to talk more about our rental properties, our application requirements, and our leasing process.